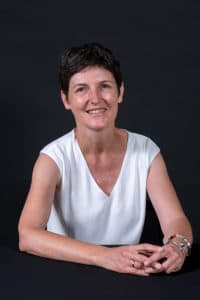 Hélène Brives
Associate professor in Sociology

---
Expertise
Extension and innovation towards ecologization of agriculture, off farms work organization
---
Research Unit
Studies Rural Laboratory
Keywords
Extension and innovation towards ecologization of agriculture, off farms work organization
Research projects
2013-2020 Associate professor in Sociology at Isara (Lyon)
2003-2013 Associate professor in Sociology at AgroParisTech (Paris)
2001-2003 Research scientist (contract position) at INRA of Saint Laurent de la Prée, Charente Maritime
2001 PhD in Sociology at Paris X-Nanterre University. « Technic as Agency ». Farming advisors and water pollution in Bretagne.
1990 Engineer degree at Nationale des Ingénieurs des Travaux Agricoles de Dijon
Teaching activities
Qualitative survey research
Sociology of Innovation in Agriculture, extension
Sciences studies
Experiences of working,  work organisations and quality of work life
Work experiences and duties
2013-2020 Associate professor in Sociology at Isara (Lyon)
2003-2013 Associate professor in Sociology at AgroParisTech (Paris)
2001-2003 Research scientist (contract position) at INRA of Saint Laurent de la Prée, Charente Maritime
2001 PhD in Sociology at Paris X-Nanterre University. « Technic as Agency ». Farming advisors and water pollution in Bretagne.
1990 Engineer degree at Nationale des Ingénieurs des Travaux Agricoles de Dijon

Brives, H., Heinisch, C., Désolé, M., Chazoule, C., Vandenbroucke, P. « Le développement de filières locales est-il gage d'une écologisation des pratiques agricoles ? », Développement durable et territoires [En ligne], Vol. 11, n°1 | Avril 2020.
Tourdonnet (de), S. , Brives, H. Innovation Agroécologique : comment mobiliser des processus écologiques dans les agrosystèmes ?. In : Faure, G. (dir). Innovation et développement dans les systèmes agricoles et alimentaires. Quae, 2018, 71-80.
Brives, H., Chazoule, C., Fleury, P., Vandenbroucke, P., 2017. La notion d'"agriculture du milieu" est-elle opérante pour l'analyse de l'agriculture de Rhône-Alpes ? Economie Rurale 357–358.
Wezel, A., Brives, H., Casagrande, M., Clément, C., Dufour, A., Vandenbroucke, P., 2016. Agroecology territories: places for sustainable agricultural and food systems and biodiversity conservation. Agroecology and Sustainable Food Systems Vol.40, n°2, 132–144.
Brives, H., Riousset, P., de Tourdonnet, S., 2015. Quelles modalités de conseil pour l'accompagnement vers des pratiques agricoles plus écologiques ? Le cas de l'agriculture de conservation, In : Opérateurs du conseil privé en agriculture, C. Compagnone, F. Goulet, P. Labarthe eds, Educagri.