"The Source" resource center
much more than a resource center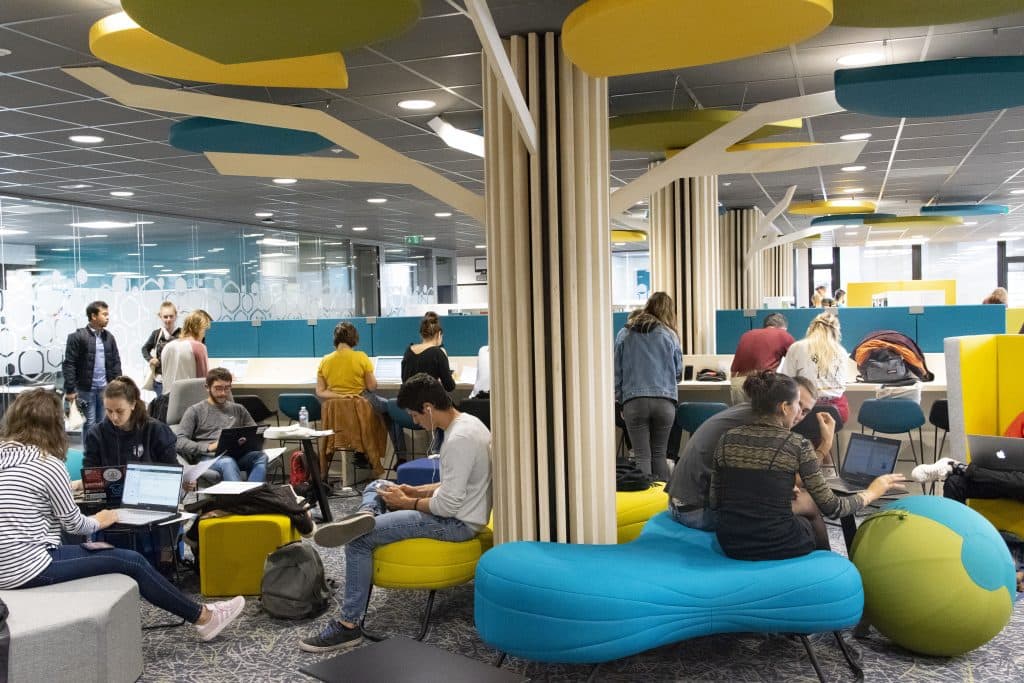 Designed for living, exchanging, exploring and sharing, The Source's aim is to develop and offer resources and services which meet the information needs of the student community, of teachers, researchers, research engineers and professionals from the farming and food-processing world.
The Source team selects and provides users with resource materials (books, journals, DVDs, theses and dissertations, specialized databases, monitoring reports, etc.) specialized in Isara's fields of training and excellence. Digital technology is a strong area of development and is materialized by a dedicated information portal and a rich and varied range of digital resources (e-books, e-journals, full-text databases) accessible on-site and/or remotely.
Librarians at The Source provide cultural and digital outreach missions and support for research and pedagogy. They also play an important role in supporting students in the acquisition of informational skills through integrated courses in instructional engineering, as well as personalized support and on-demand training.
Completely renovated and refurbished in 2019, The Source welcomes visitors in a modern working environment with modular and mobile spaces that adapt to diverse uses and practices: individual work, small group discussions, meetings, training, activities, etc.
The Source is an inspiring place that encourages exploration and learning while stimulating innovation and creativity.
For more information about The Source, the team, and products and services, visit the documentation portal.