An engineering school specialised in agriculture, agribusiness and environment
Isara offers a wide range of Bachelor and Master level curricula in agriculture, food science, social science, agribusiness and environmental science. We also develop research activities and advisory services, mainly in two fields.
Our two fields of expertise
INNOVATION &
ENTREPRENEURSHIP

AGROECOLOGY &
SUSTAINABLE FOOD SYSTEMS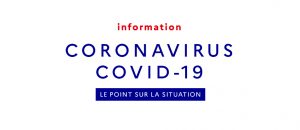 Because of the COVID-19 pandemic, exceptional measure has been taken in all French higher education institutions.
Isara will be closed for all students and external visitors from Tuesday 17  March onwards. A management plan for all department and services has been installed.
THE CONTINUITY OF  EDUCATIONAL SERVICES:  information related to teaching activities and distant courses will be regularly communicated to students from Wednesday 18 March onwards.
Please find all information updated by the French Government on the following website: https://www.gouvernement.fr/info-coronavirus
This message will be updated in case of new evolutions of the present situation. For all questions please contact: contact@isara.fr
Happy school for happy students
Our research activities

How to feed the World ?

Entrepreneurship

To create a new World

Professional training

Consulting and expertise teams respond to the training and coaching needs of our partner companies

Companies

A multidisciplinary expertise to develop your projects

Our programmes

To initiate and anticipate changes in agrifood, agriculture and the environment
Study at ISARA
International MSc programmes
95%

recruited with 6 months from graduation

1000

internship offers/year

150

partner universities around the world

33%

students under scolarship
Support our endowment fund Terra Isara
Construire ensemble le monde de demain