---
A campus near the city center and the outdoors
• 10 minutes from downtown Lyon with the metro B line, Stade de Gerland station
• 15 minutes from the train station, by tram or metro
• Located less than 2 hours away from 130 ski resorts, Paris, Marseille and the Mediterranean
• Connected to 120 European and French cities with the Saint-Exupery International Airport

A place of knowledge, exchange and innovation
The Isara campus in Lyon is based on the Agrapole site which hosts more than 40 farming and food-processing professional organizations from the Auvergne Rhône-Alpes region. In the unique location, situated in the Gerland Biopole, a true scientific and professional hub for life sciences and nanotechnologies, over a thousand students and professionals from all walks of life interact.
---
Lyon, France's city of culture
Lyon is France's #2 city for culture according to Journal des Arts, just behind Paris. And for good reason, as the city has an abundance of museums, from the Musée des Confluences (opened in December 2014) to the Musée d'Art Contemporain (Contemporary Art Museum), to the Musée de la Résistance and the Institut Lumière (Cinema Museum), allowing you to immerse yourself in Lyon's history and heritage. The city's cultural life is also punctuated by over 21,000 events all throughout the year, ranging from exhibitions, concerts and plays, to festivals, biennial celebrations and much more.
An environment at the service of an innovative pedagogy
The school is equipped with first class educational and professional equipment: AGROLAB a platform made of 9 technological and scientific laboratories, co-working spaces, a resource and monitoring service with remote access to the School's knowledge and resource databases (e -books, e-journals, specialized databases …) and of course student life spaces…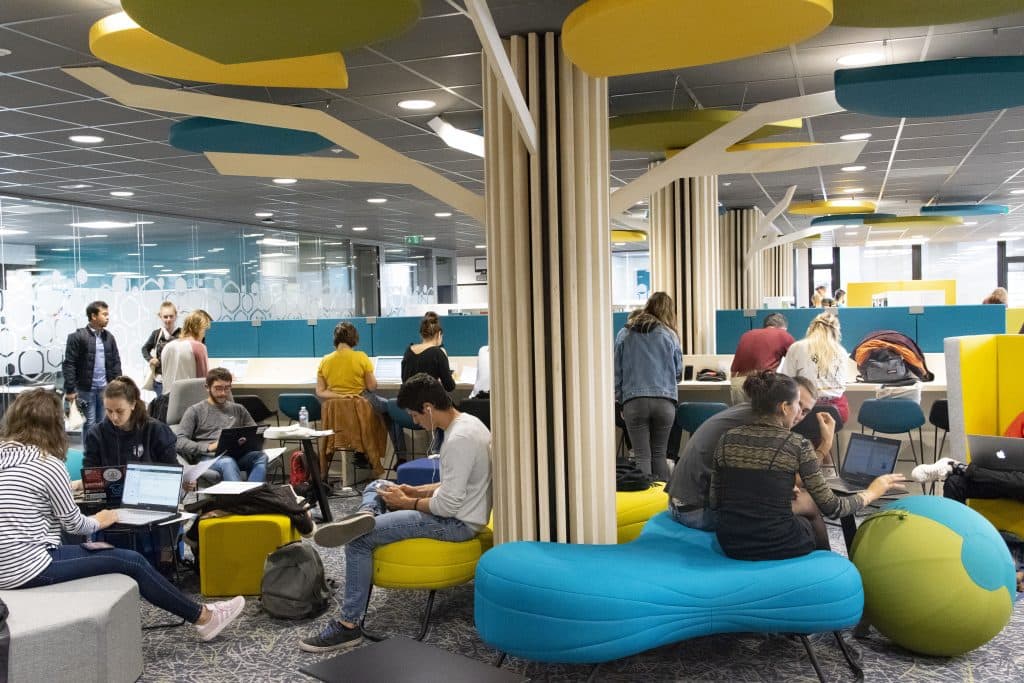 ---
A school equipped to accommodate people with disabilities
The Agrapole site is fully accessible to people with reduced mobility. Possibility of personalized support for other disabilities.
Handicap Guide of the University of Lyon: click here. Secondary education to higher education liaison sheet for students with Department Home for the Disabled (MDPH) acknowledgement of their disability: