Trusting, Committing, Team Spirit, Self development

Isara has been built for more than 50 years with human values that animate our student-engineers and our collaborators while supporting the school in its history and development.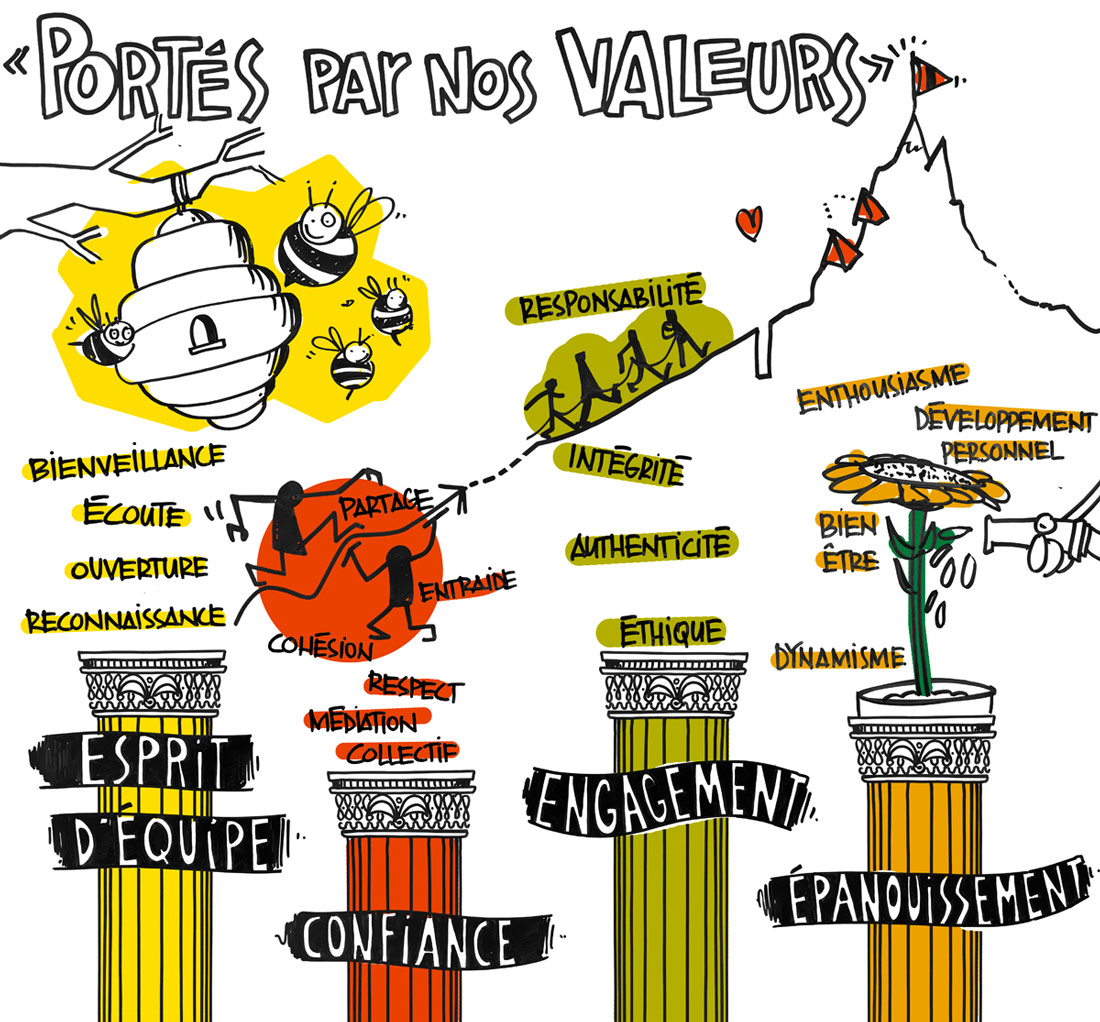 These values are our ground rules and govern the way we work together on a daily basis.
To make them more concrete and applicable within our organization, they have been broken down into principles of action:
Trusting
Identify and respect the each other's responsibilities
Share information efficiently
Have the right to make mistakes & support continuous improvement
Commiting
Set common goals and share them
Plan the time to achieve our missions and works with quality
Experiment & drive change
Team spirit
Listen
Develop synergies between students and staff
Développer les synergies entre élèves et salariés
Favour the interests of the group over those of the individual
Self-development
Allow everyone to develop their professional or study project
Keep availability to stay open
Recognize and value the work done
---
AMBITION
To be an engineering Grande Ecole, open to the world, a leading center at the heart of food, farming and environmental issues, creator of ideas and innovation
Faithful to our values of trust, commitment, team spirit and self-development, we have the ambition to be a multi-activity higher education institution (full-time and continuing education, research, consulting, entrepreneurship), located in Lyon and Avignon, at the heart of food, farming, environmental and territorial development issues, attentive to the quality of life at work and during studies.
We want to be a LEADING SCHOOL:
even more responsible, socially-responsible and fair,
a recognized leader in our areas of excellence: agroecology, sustainable food systems, innovation, creation and entrepreneurship
open to the world (professional and international)
creator of ideas and innovation player