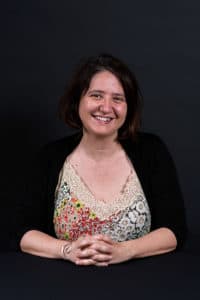 Carole Chazoule
Professor and researcher in socio-economics

---
Expertise
Innovations and new modes of organization of food systems
Food governance and territorial food projects
Food transitions
---
Research Unit
Studies Rural Laboratory
Keywords
Alternative food systems, Values Based Supply Chains, Food governance, Socio-technical networks, Innovations, Transition, Reterritorialization of food, Quality economy.
Research projects
2020-2025 : ISARA- Metropolitan area of Lyon agreement – supporting the Metropolis in the development of its territorial food project and the reterritorialization of its sectors
2020-2025 : ISARA/Chambre Régionale d'Agriculture AURA/Coopération Agricole/Cap Rural partnership, "Complementarity of sectors and territories" project.
2022-2025 :  ANR GinKo, Geographical Indications as Global Knowledge CommOns (GIngKo). Reassessing current models of regulation and collective action towards more sustainable social-ecological systems.
2022-2025 : TETRAE TRAACT, Territories of the agricultural and food transition : Experimenting, capitalizing, accompanying. https://www.tetrae.fr/les-projets/traact2
2023-2025 : ReSysTerr- Resilience of territorial food systems, "Co-existence of food relocalization initiatives and construction of territorial food resilience. The case of local initiatives structuring the food market in the Clermont-Ferrand and Lyon".
Teaching activities
Head of Program : Quality and CSR in sustainable food systems (4th year)
Head of module : Food, Health and Sociology (4th year)
Head of module : Sustainable Food Systems and Transition, DA (Advanced Domain) TERREA (Territory, Ecology, Food)
Work experience and studies
Since 2021 :

Member of the Terres d'Initiatives Solidaires foundation of SUEZ
Member of the Supervisory Board of the Légumerie Rhône Saône Légumes

Since 2020 :

Member of the « GOOD » Technical Committee for the dissemination and development of days around sustainable food: https://www.good-levenement.fr/

Since Septembre 2019 :

Scientific responsibility of the ISARA/LER team (8 professors)

Since 2005 :

Associate member of CREATE (Centre de Recherche en Economie Agroalimentaire, Transport et Environnement), Department of Agri-Food Economics and Consumer Sciences, Faculty of Agriculture and Food Sciences, Laval University, Quebec, Canada, since 2005 (https://www.create.ulaval.ca/chercheurs)

Since Septembre 2003 :

Professor-researcher, Engineering School, ISARA, Lyon
Member of the Laboratoire d'Etudes Rurales (Société et Espace Ruraux de l'Europe Contemporaine), Équipe d'Accueil 3728 (https://www.msh-lse.fr/laboratoires/ler)

From January 2003 to September 2003 :

Post-doctoral researcher at the INRA of Avignon, SAD Department

January 2001- January 2003 :

Post-Doctoral researcher at CREA (Centre de Recherche en Economie Agroalimentaire), Department of Agri-Food Economics and Consumer Sciences, Faculty of Agriculture and Food Sciences, Laval University, Quebec, Canada.

2001 :

PhD Agroeconomy, 1996-2001, SUPAGRO Montpellier, France
Journal articles
2022
2021
2020
Conference papers
2021
2020