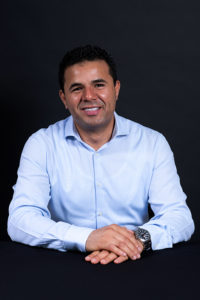 Ongoing projects
Methodologies for the life cycle assessment of the sustainable food systems.
Natural food preservatives nanoencapsulated by complex coacervation
Teaching activities
Coordinator of the MSc Sustainable Food Systems
Coordinator of the specialization semester in "sustainable development in food industries" (5th year of the engineering degree)
Food technology, Food packaging, food process engineering
Professional experience
2018-Present: Associate Professor, ISARA, France.
2017-18 : Associate Professor, Ghent University Global Campus, Corée du sud.
2013-2017 : Maitre de Conférences, UAE University, UAE.
2009-2013 : Maitre de Conférences, Université de Strasbourg, France.
2008: Ph.D in Process Engineering, Compiègne University of Technology, France. Thesis : Thermal and hydraulic performance of a new ohmic heating process by using fluid jet: application to fouling and viscous food products.
2004: MSc. In Process Engineering, Compiègne University of Technology, France
Journal articles
2023
2022
2021