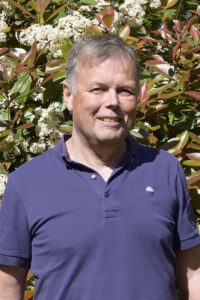 Philippe Fleury
Enseignant-chercheur, HDR sciences agronomiques. Agronome et géographe. Membre du laboratoire d'Etudes Rurales de Lyon (LER), Université de Lyon 2.
---
Expertise
action collective et politiques territoriales, gestion concertée de l'environnement, développement de l'agriculture biologique, recherche en partenariat
---
Unité de recherche
Laboratoire des études rurales
Mots-clés
Transition écologique, Développement territorial, Politiques publiques, Agriculture biologique, Biodiversité, Qualité de l'eau, Systèmes alimentaires.
Projets en cours
Passages : Les réseaux écologiques en Rhône-Alpes, traductions dans les projets d'aménagement et mises à l'épreuve dans l'agriculture.
Mouve : Les interactions Elevage et Territoire dans la mise en mouvement de l'intensification écologique.
MERIT: Merit based income from sustainable land management in mountain farming
Agriculture biologique à la préservation de la ressource en eau »,
ABILE : Agriculture Biologique et développement local
Contribution des produits sous indications géographiques (AOC) à la protection de la ressource en eau
Jardins associatifs urbains et Villes Durables : pratiques, fonctions et risques
Direction de thèses en géographie, section N°24 (Aménagement de l'espace, urbanisme), École Doctorale des Sciences Sociales (ED 483), Lyon 2.
Activités d'enseignement
Méthodes d'enquêtes en sciences sociales (3e année)
Relations agriculture-territoire et gestion concertée de l'environnement (4e année)
Négocier et construire les projets de territoire à l'aide du paysage et de la carte (5e année)
Agriculture biologique : mise en marché des produits et développement des territoires (4e année)
Sociologie des organisations (4e année)
Expérience professionnelle et formation
Depuis 2011 : Directeur du Département Agriculture, Systèmes alimentaires et Territoires, ISARA-Lyon
2007-2011 : Enseignant chercheur, ISARA-Lyon, Département Sciences sociales et de gestion
Auparavant : responsable du domaine « agriculture et territoire », Service d'Utilité Agricole à Compétences Interdépartementales (SUACI) Alpes du Nord , Groupement d'Intérêt Scientifique des Alpes du Nord
2007 : Habilitation à diriger des recherches, sciences agronomiques. Institut National Polytechnique de Lorraine
1994 : Doctorat de l'Institut National Polytechnique de Lorraine, sciences agronomiques
1987 : Diplôme d'études approfondies, "Géographie, écologie et aménagement des montagnes", Université scientifique, technologique et médicale de Grenoble.
1985 : Diplôme de l'Ecole des Hautes Etudes en Sciences Sociales, économie et sociologie rurale. Paris
FLEURY Ph., CHAZOULE C., PEIGNE J., 2013. Agriculture biologique et agriculture de conservation : ruptures et transversalités entre deux communautés de pratiques, Economie Rurale, in press.
FLEURY Ph., 2012. Agronomie, projets de territoire et genèse sociale des techniques. In « Géoagronomie, paysage et projets de territoire. Sur les traces de Jean-Pierre Deffontaines ». S Lardon ed., Quae édition, Paris, 289-306.
FLEURY Ph., coord. 2011. Agriculture biologique et environnement des enjeux convergents. Coédition ACTA, Educagri éditions, 276 pages.
PETIT Sandrine., MOUGENOT Catherine, FLEURY Ph., 2011. Stories on research, research on stories. Journal of Rural Studies, 27(4), 394-402.
Fleury Ph., Petit Sandrine, Dobremez L., Schermer M., Kirchengast C., De Ros G., Magnani Natalia, Struffi L., Mieville-Ott Valérie, Roque O., 2008.  Opportunities and limits of local projects based on multi-stakeholder participation to implement sustainable agriculture and rural development in the Alps, Mountain Research and Development, Vol 28 No ¾, 226–232.