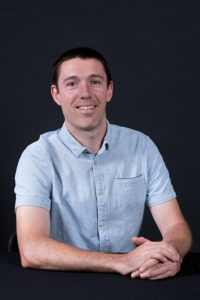 Benoit Sarrazin
Associate Professor, Spatial analysis

---
Expertise
Spatial analysis, hydrological transfers
---
Unité de recherche
Agroecology and environment
Mots-clés
Evaluation, indicateurs, paysage, hydrosystème, eau, transfert, agronomie, système agro-piscicole, pesticides, écologie du paysage, SIG.
Projets en cours
Programme Réseau trophique et économie piscicole des étangs de la Dombes 2012-2015, volet « Exposition des étangs du réseau piscicole aux résidus de produits phytosanitaires.» Financé par la Région Rhône-Alpes et le Conseil Départemental de l'Ain.
Amélioration des connaissances sur la perméabilité écologique des espaces agricoles 2016-2020. Financé par la région Rhône-Alpes et le fond FEDER dans le cadre du SRCE (Schéma régional de cohérence écologique).
Projet « TIP TOP »: Transfert diffus agricole et Infrastructures Paysagères, modélisation parTicipative et Optimisation agro-écologique 2016-2019. Financé par le programme PSDR Rhône-Alpes 2015 coordonné par l'INRA.
Activités d'enseignement
Analyse spatiale et cartographie : SIG outils, méthodes et données.
Agronomie et système de culture : protection des cultures, usages et devenir des pesticides.
Agroenvironnement et gestion des ressources : fonctionnement du bassin versant agricole, érosion, transferts diffus, diagnostics, indicateurs spatialisés pour l'évaluation des fonctionnalités écologiques.
Enseignements dispensés du niveau L3 à MII sous forme de cours, TD, mise en situation voire étude de terrain.
Expérience professionnelle et formation
Depuis 2012 : Enseignant-Chercheur ISARA-Lyondans le département AGroécologie et Environnement.
2004 à 2012 : Ingénieur d'études à l'ISARA-Lyon
Développement de diverses unités d'enseignements SIG, agronomie, agroenvironnement, réalisation de divers programmes et expertises d'évaluation agroenvironnementale dans les systèmes agro-piscicoles (étangs).
2012 : Doctorat – Grenoble INP. Sujet sur la caractérisation spatiale des écoulements de surface en paysage rural pour fournir des connaissances permettant d'améliorer les outils de modélisation. Programme ANR Vulnérabilité et Milieux, projet Avupur Coordonné par IRSTEA Lyon.
2006 : Master II – Montpellier SupAgro : « Eau et environnement ».
2002 : Diplôme d'ingénieur ISARA-Lyon.
Dehotin, J., Breil, P., Braud, I., de Lavenne, A., Lagouy, M., Sarrazin, B., 2015. Detecting surface runoff location in a small catchment using distributed and simple observation method. J. Hydrology, 525, 113–129.
Wezel, A., Arthaud, F., Dufloux, C., Renoud, F., Vallod, D., Robin, J., and Sarrazin, B., 2013. Varied impact of land use on water and sediment parameters in fish ponds of the Dombes agro-ecosystem, France. Hydrological Sciences Journal, 58 (4), 854–871.
Sarrazin B., Wezel A, Fleury P. 2012. Description cartographique régionale des paysages cultivés pour une analyse du réseau écologique dans le cadre du Schéma régional de Cohérence Ecologique (SRCE) de Rhône-Alpes. Rapport de recherche. Lyon : ISARA, , 25 p.
SARRAZIN, B., TOCQUEVILLE, A., GUERIN, M. & VALLOD, D., 2011. De la parcelle au poisson d'étang : recherche de résidus de pesticides dans l'agrosystème piscicole. Techniques Sciences Méthodes (12) : 49-58.
Sarrazin, B., Braud, I., Lagouy, M., Puech, C. 2010. Distributed water level sensors for hydrological network monitoring. EGU Topical Conférence Luxembourg.