Free Online Event – 10 June 2021
PONDERFUL Project Launch
Ponds: a neglected habitat crucial for biodiversity conservation and climate mitigation
PONDERFUL will be of interest to everyone involved in water management and aquatic conservation in urban and rural landscapes, bringing new understanding of the practical role of a critical freshwater habitat: ponds.
PONDERFUL is an EU Horizon 2020 project, which will bring new information on the role of small waters for freshwater conservation and management, climate regulation, the delivery of ecosystem services and nature contribution to people. Isara is part of a consortium that is running the Horizon 2020 project PONDERFUL, led by the University of Vic (Spain).
The event will be opened by Dr. Tobias Salathe a Senior Advisor for Europe at the Ramsar Convention on Wetlands of International Importance.Leading international landscape ecologist and conservation scientist Prof. Lenore Fahrig will explain why small waters matter, and how they have been overlooked in international environmental policy up until now. Her inspirational work is relevant to all organisations involved in aquatic biodiversity conservation, urban planning and land management, but is especially important for those involved in water and wetland management. More information about the event.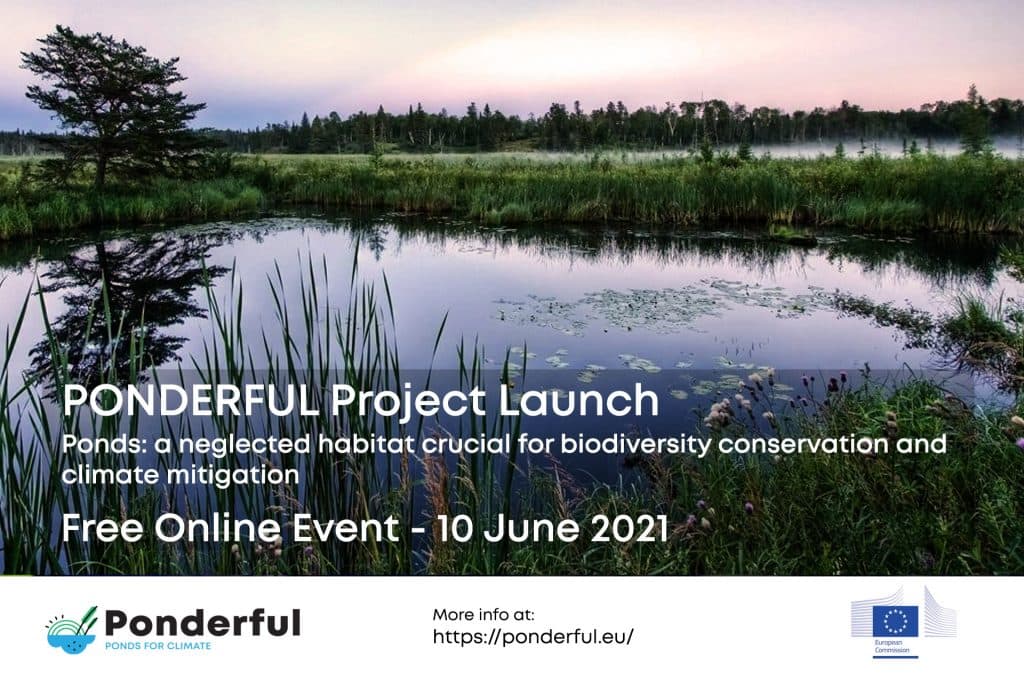 Click here to register for free