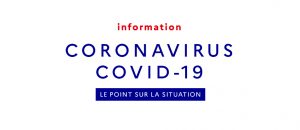 Because of the COVID-19 pandemic, exceptional measure has been taken in all French higher education institutions.
Isara will be closed for all students and external visitors from Tuesday 17  March onwards. A management plan for all department and services has been installed.
THE CONTINUITY OF  EDUCATIONAL SERVICES:  information related to teaching activities and distant courses will be regularly communicated to students from Wednesday 18 March onwards.
Please find all information updated by the French Government on the following website: https://www.gouvernement.fr/info-coronavirus
This message will be updated in case of new evolutions of the present situation. For all questions please contact: contact@isara.fr